Cosmos gave up all of its 2023 gains and some more. The $15 level acts as a pivotal one.
Cosmos gave up all of its 2023 gains and some more
The $15 level acts as a pivotal one
The bias remains bearish while trading below resistance
Many cryptocurrency investors were thrilled to see Bitcoin and most cryptocurrencies rallying at the start of 2023. It was supposed to be the start of a new bullish market. 
But some cryptocurrencies, especially the leading ones, hold onto most of their gains. For instance, Bitcoin's price is still relatively close to its 2023 highs. 
However, this is not the case for smaller projects in the cryptocurrency market. Most of them erased the 2023 gains and some more. 
One example is Cosmos (ATOM/USD). It met resistance at the $15 area and then lost more than 50% of its value, erasing all 2023 gains and keeps diving.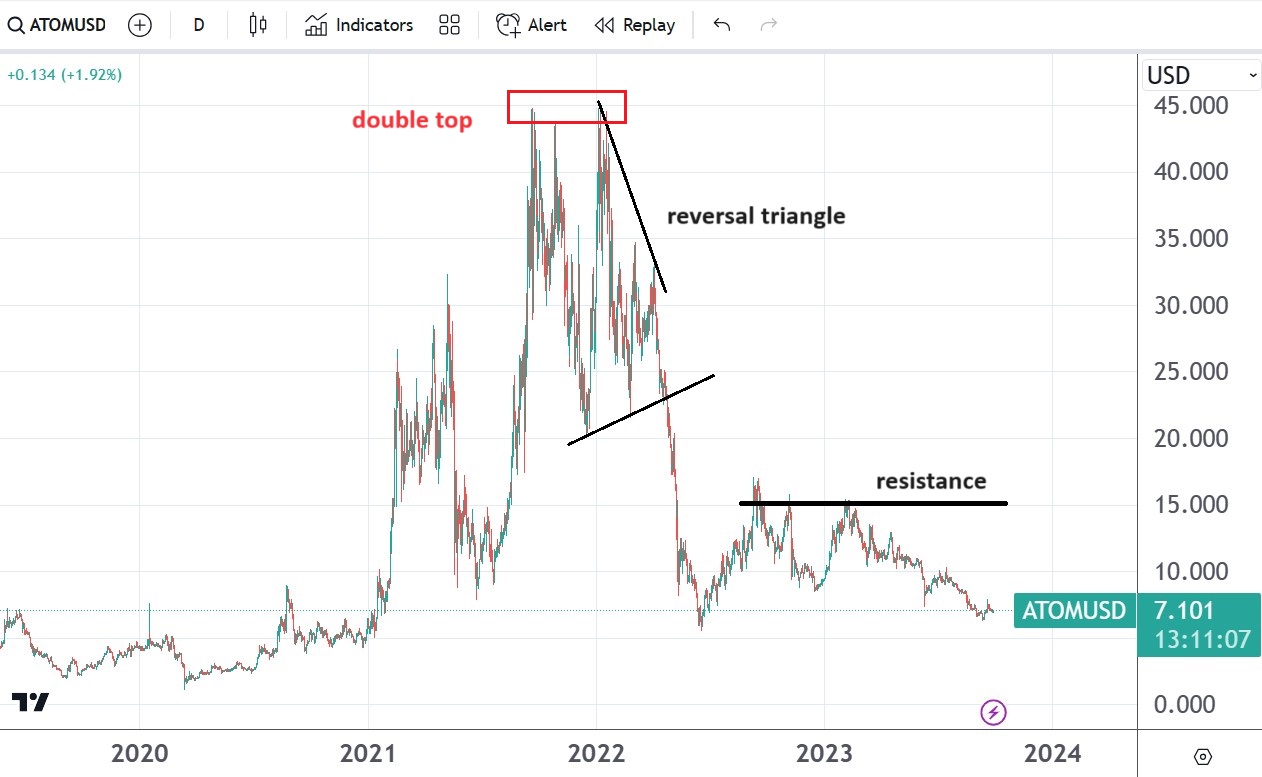 Cosmos chart by TradingView
The daily chart shows a bearish picture while below $15
In 2021, Cosmos reached $45. It failed at the level twice, putting a double top pattern that marked its historically high levels. 
That was the first bearish sign pointing to what was about to follow. 
Next, the market formed a reversal triangle. When it appears at the top of a bullish trend, it implies that a complex correction might have ended. Most of the time, such corrections are fully retraced. Hence, the break below $25 in the first half of 2022 should not have surprised anyone. 
Finally, the most recent price action is not encouraging either. The constant failure at $15, which proves to be strong resistance, keeps a bearish bias on Cosmos. Only a daily close above would shift the bias from bearish to bullish.