BTC Price Prediction – How Long Can the Crypto Ranging Go On?
Join Our Telegram channel to stay up to date on breaking news coverage
Bitcoin has yet to enjoy a smooth sailing year. Macroeconomic events and industry incidents have largely hampered its growth since its November 2021 record high of $69,000.
The recent FTX collapse has further exacerbated its bearish conditions, and the crypto bellwether has struggled to break resistance above the $17,800 price range.
As Bitcoin struggles, what other investments can crypto denizens turn to as the price range continues?
FTX's Debacle a Major Cause of BTC's Current Struggles
Bitcoin controls about 40% of the entire crypto market, which means a major move could impact the 20,000 plus alternative digital currencies that depend on it. Following a poor run of form for most of 2022, the major digital currency returned to winning ways and rose a reasonable 5% to launch the nascent financial landscape into the trillion-dollar club.
But the euphoria was short-lived after the second largest crypto exchange FTX announced a liquidity crisis. Within a week, the Bahamas-based Bitcoin exchange filed for bankruptcy and pulled several other platforms and over 1 million of its customers down.
Bitcoin was making a slight comeback into the $20,000 price peg and briefly touched the $22k mark. However, FTX's sudden collapse dragged the digital asset to a two-year low of $15,000, cutting the crypto market's valuation to under $900 billion. The major digital asset has struggled to make a good rally but has largely stopped short at the $17,500 price range.
The most valuable cryptocurrency's price chart has flipped bullish and has seen a 24-hour rally of 1.4% to the $16,773 price peg. However, its one-week return has been less impressive, with the cryptocurrency down 4.44% in the past seven days.
Despite what many conceive as a bad year for the decentralized asset, things are looking up.
El Salvador Still Bullish
Nothing hurts the chances of an asset's potential recovery more than the lack of fundamentals to incentivize investors. Even though Bitcoin has been less than impressive in the past few days, it has continued attracting investors, and Bitcoin maximalists have doubled.
One such is the North American nation, El Salvador. El Salvador is the first nation to accept Bitcoin as a legal tender. This bold move was spearheaded by President Nayib Bukele, who has even promised to create a Bitcoin mining infrastructure from volcanoes.
In reports from the country, Bukele reiterated his Bitcoin stance and said the country would buy 1 BTC daily. This was contained in a November 17 tweet. The country currently holds 2,391 BTC in its crypto holdings.
We are buying one #Bitcoin every day starting tomorrow.

— Nayib Bukele (@nayibbukele) November 17, 2022
Several other nation-states are also joining the bandwagon. According to a Bitcoin Magazine report, Bukele plans to do this using a dollar-cost-averaging (DCA) strategy, which essentially buys an asset at a low price to cut down on potential future losses.
El Salvador is joining the #Bitcoin DCA movement.@Fall_Of_Fiat reports:https://t.co/xYfZawYDNe

— Bitcoin Magazine (@BitcoinMagazine) November 17, 2022
While Bitcoin holds a key position on the crypto market ladder, several potentially profitable alternatives are popping up daily. One such is the TARO token.
RobotEra – In The Metaverse Spirit
Aside from record highs of Bitcoin and Ethereum in 2021, several other groundbreaking events heralded 2021. One such was the Metaverse's rapid growth from the nascent industry's fringes.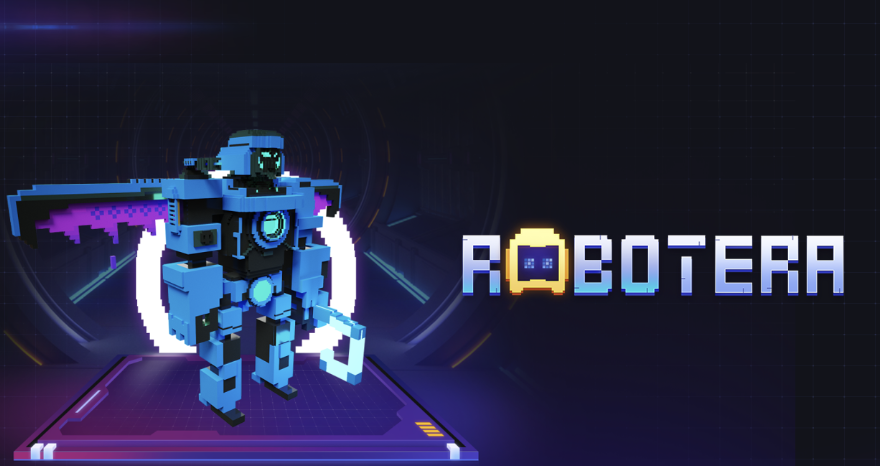 A mix of virtual and artificial realities denoted as VR and AR, respectively, the Metaverse gained notoriety following the plunge of Facebook Group into the space. As part of its strategic positioning, the social media giant also changed its name to Meta.
Now, the Metaverse landscape is worth billions of dollars, with more investment inflows expected in the next five years. Ethereum's Decentraland has been a leading project in this space, but RobotEra presents a new ecosystem of possibilities.
For a start, the project is a sandbox-like planet-rebuilding concept where every player is a robot. Each robot is a non-fungible token (NFT), and players are tasked with acquiring land, resources, and other items to rebuild a virtual universe.
What makes RobotEra even more exciting is that it stretches the concept surrounding the Metaverse. Instead of an ecosystem, it allows users to connect to multiverses or worlds where they can participate in fun activities like opening theme parks, visiting museums, attending concerts, and directly collaborating with other NFT communities.
This holds huge potential, given how disconnected the NFT landscape currently is.
The TARO asset powers most of the operations of the RobotEra protocol, and the digital token is currently on presale. So far, TARO has raised over $119,000 in funds. This points to strong investor interest in the metaverse concept. Buy TARO on Presale.
Read More:
Dash 2 Trade – High Potential Presale
Active Presale Live Now – dash2trade.com
Native Token of Crypto Signals Ecosystem
KYC Verified & Audited
Join Our Telegram channel to stay up to date on breaking news coverage